Let Us Protect Your Homes Against Pests!
Pest Control Toowoomba is Australia's most trusted pest control company. In Toowoomba, every day and week more and more people are realizing that having regular pest treatment done is highly efficient. Therefore, our company offers a variety of Pest Control Toowoomba services. All of our pest technicians are licensed and insured and offer high-quality standards in every service they perform. Additionally, you can book a same-day pest control appointment today at 07 2000 4287.
Affordable Pest Control Toowoomba
Our pest control services are easy to get and highly affordable. We serve Toowoomba all year round. Moreover, we are known for selling high-quality pest control treatments at cheap prices in Toowoomba. So, book us today and we will safeguard your home from all disturbing pests. Not only affordability but our pest control team is also known for timely service and professionalism. So, whenever you require a cost-effective pest treatment including ant control, bed bugs removal, bird removal, borer control, possum removal.
Why Consider Us?
Top- Class Service: Our exterminators do pest treatments by high-quality control methods only.
Range Of Service: We provide multiple pest treatment options. Therefore, our clients stay loyal and choose us again and again.
All In One Pest Control: We offer timely Pest Control Toowoomba. Moreover, we are your one place for emergency and same-day pest control services.
Cheap Pest Treatments: We run upfront and cheap pest control options in Toowoomba.
Eco- Friendly Service: We are concerned about the environment. Hence, we ensure all of our pest treatments are conducted in natural manners.
Tips And Tricks Of Pest Control
Instead of choosing a defensive treatment, go for a preventive measure before the pest problem takes place. Follow the following preventive tips and tricks:
Reduce mulch and plants in and around your home.
Seal up the doors and windows.
Regularly check for gaps and cracks.
Dispose of the litter properly.
Rinse all your recyclables on time.
Make use of the right lights as too yellowish bulbs attract pests.
Clean your drains from time to time.
Food items to be kept in airtight containers.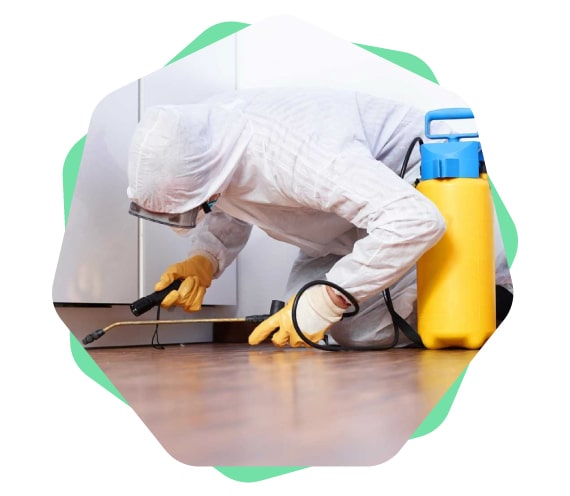 Case Study
Olivia hired us for rodent removal treatment on Sunday. Our pest exterminators took one and a half hours to clean her lawn. We treated her garden and caught 4 rodents in less time. Oliva was happy with the treatment and gave us a 5-star rating.
What Makes Toowoomba Special To Us?
Toowoomba is a beautiful city in Darling Downs. We are fond of its Cobb and o Museum and horse-drawn carriages. Everything is so royal here. Moreover, Ravensbourne National Park is an eye-catching spot here. We enjoy being a part of the suburb.
Frequently Asked Questions
Do you perform termite control service?
Yes, our company offers termite treatments. Control methods totally depend on the kind of termite your place has. In the case of dry wood termite and subterranean termite, we use spray treatments.
Are your pesticides safe for newborns?
Yes, all of our chemicals are safe for newborns as well as the elderly. However, we suggest minimizing the exposure to any chemical to your loved ones. And if the pest treatment is to be performed inside your rooms, it's better to vacate the place before we begin.
Will your pesticides ruin my furniture or rugs?
No, all of our local pest controllers are trained and work with great care. Moreover, if you are calling us for carpet flea and tick removals, feel free. As we perform environment-friendly pest treatments only.